Knowledge and Experience:

Hardware:
FPGA system development with a mixture of self developed logic, soft processors and other IP-blocks.
32-bit RISC, DSP and microcontrollers of many different architectures.
Analog and digital electronics in general.
PCI bridges. Hardware and Software.
Network Hardware and Software including Ethernet and high speed interfaces.
CCD / CMOS camera interface implemented in FPGA. Real-time graphics / warping [Example 1][Example 2]
Video related electronics. Digital video encryption.
Development of emulators for microprocessors.
Sonar and laser related sub-sea electronics.
Interfacing GSM moduls.
Software:
Development of Real-Time Operating Systems and applications.

Web Servers providing user interface for embedded systems.

Deep TCP/IP knowledge. Applications based on OpenTCP.
Linux programming.
Linux Device Drivers.
Embedded Linux. Xilinx Zynq
GSM moduls for data transmission (TCP/IP and SMS)
Parallel processing and distributed systems.
Cryptography with DES and RSA.
Analog and digital signal processing including image processing.
Programming in C, C++, C#, Java and Assembly.
Quality:
The following standards have been used in development: ISO 9000, AQAP-14.
Safety Critical Systems for Aviation, Hardware and Software (Ada). Standard: RTCA/DO-178B (Software Considerations in Airborne Systems and Equipment Certification).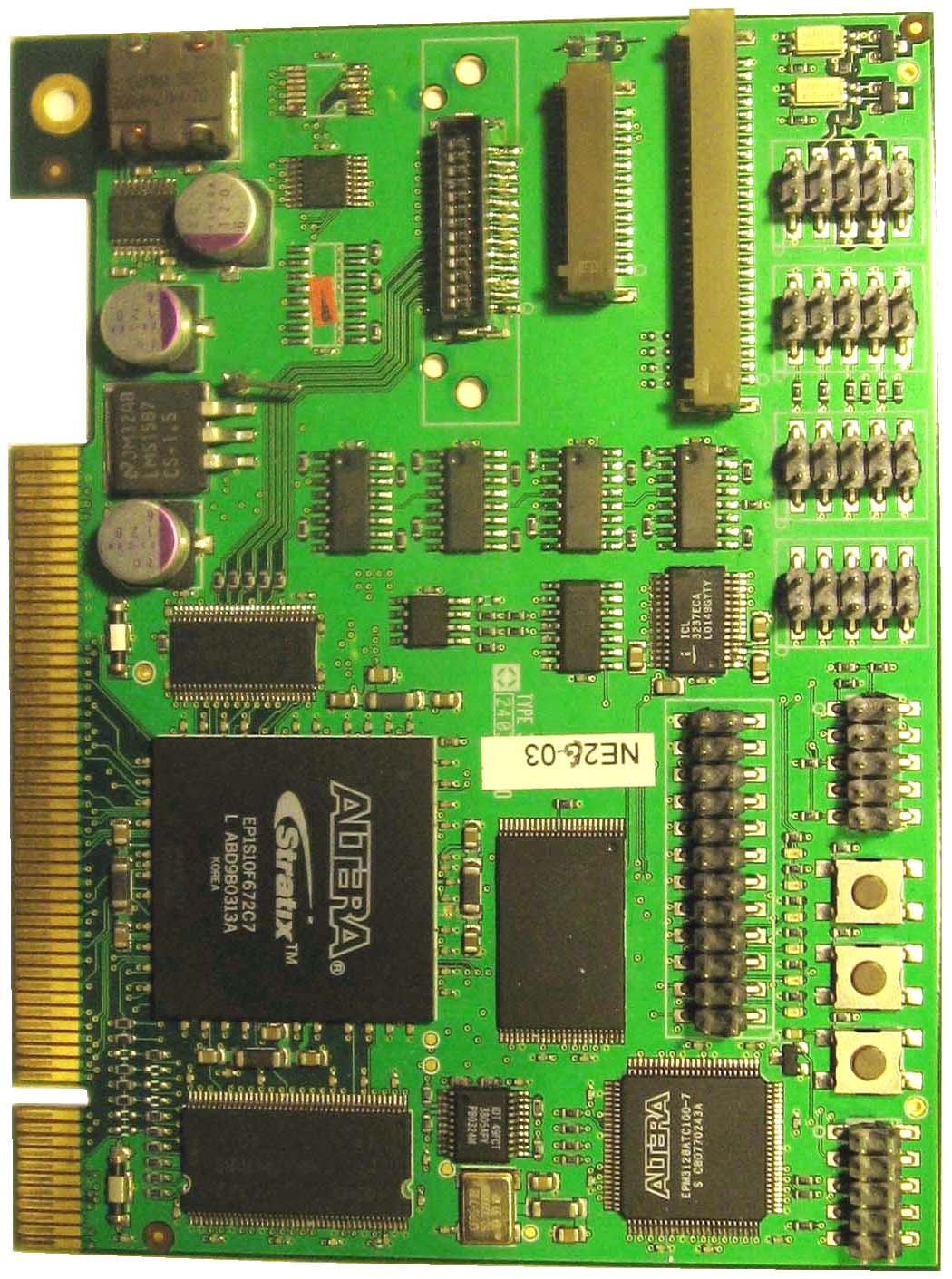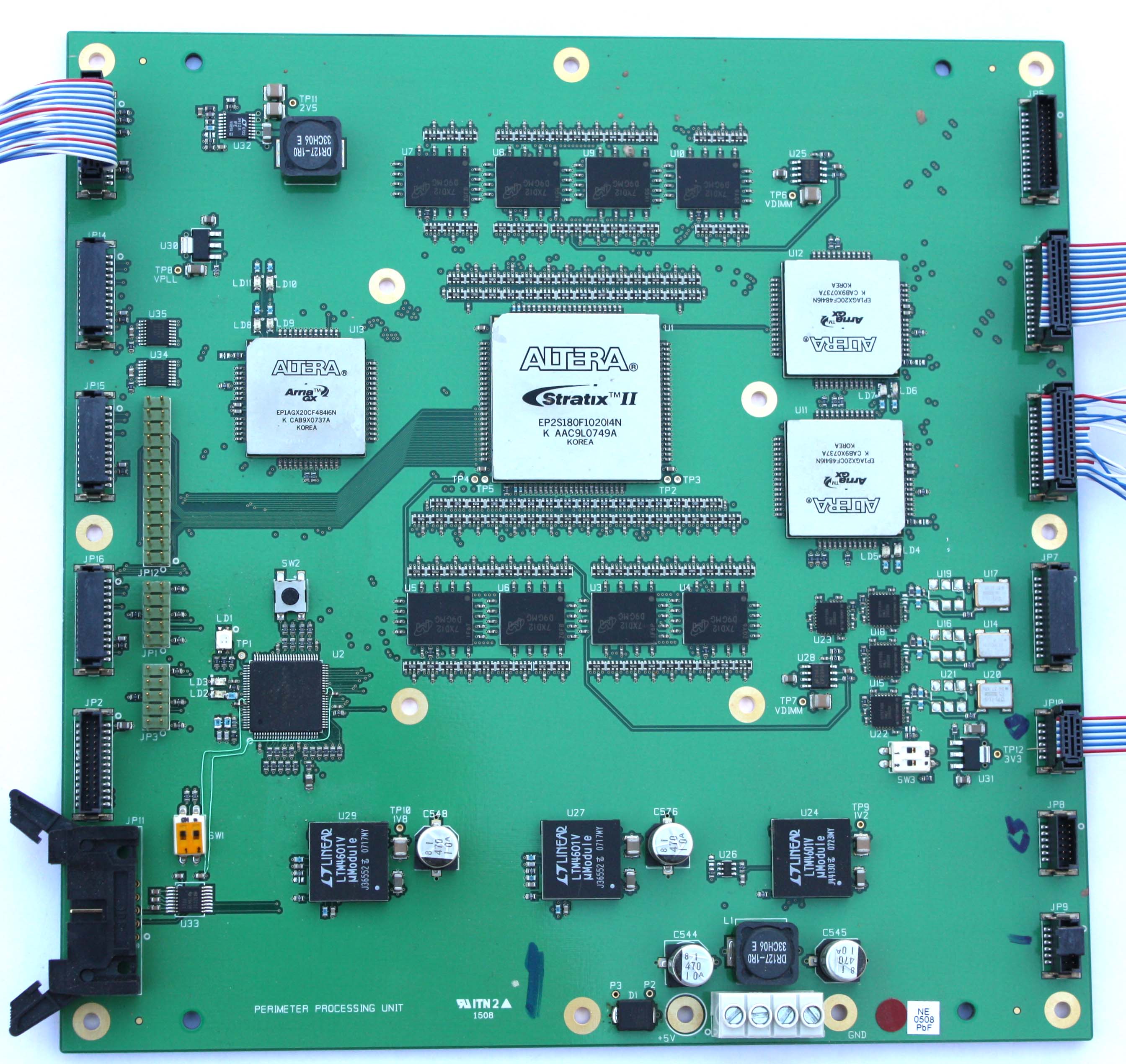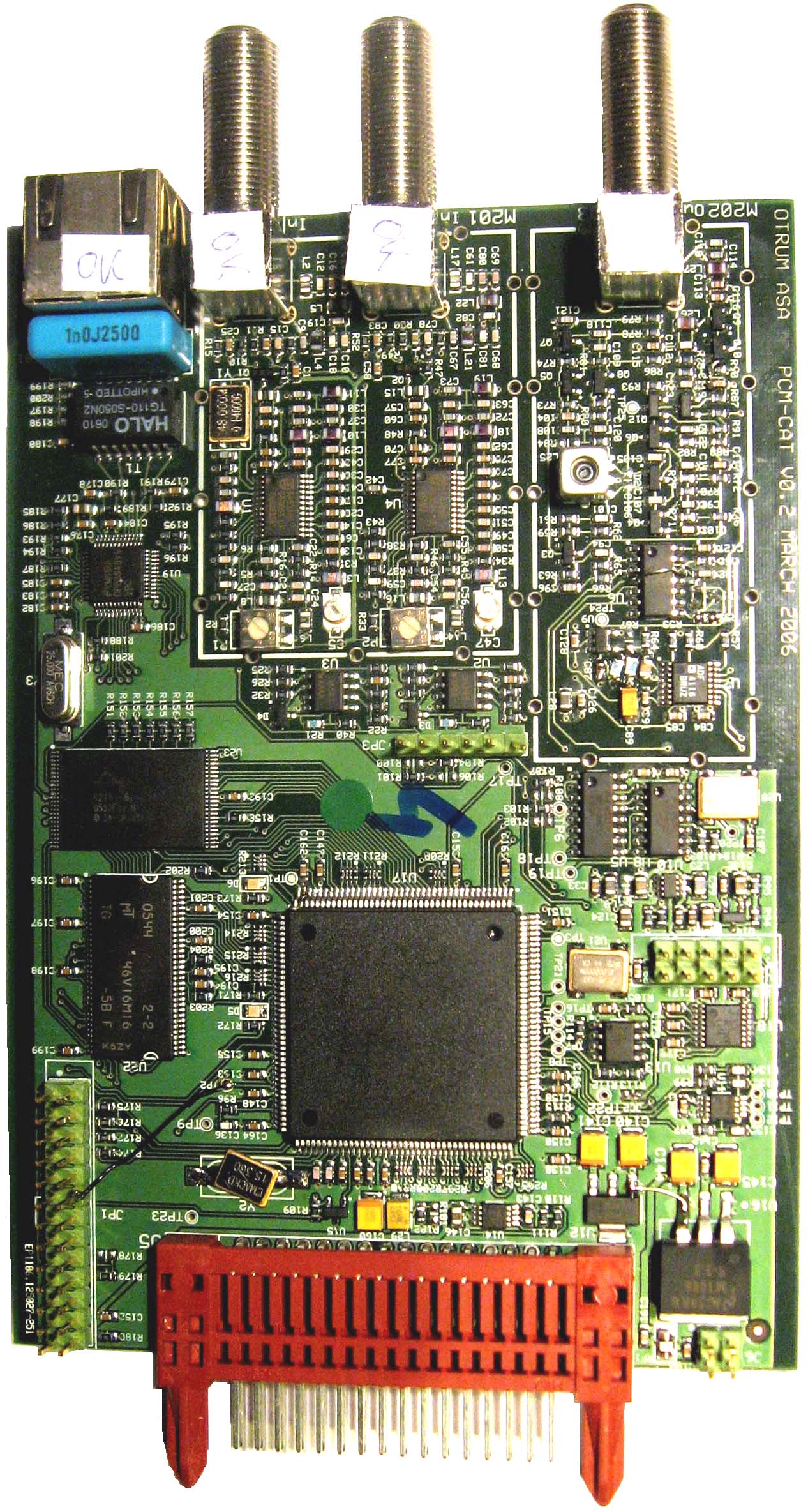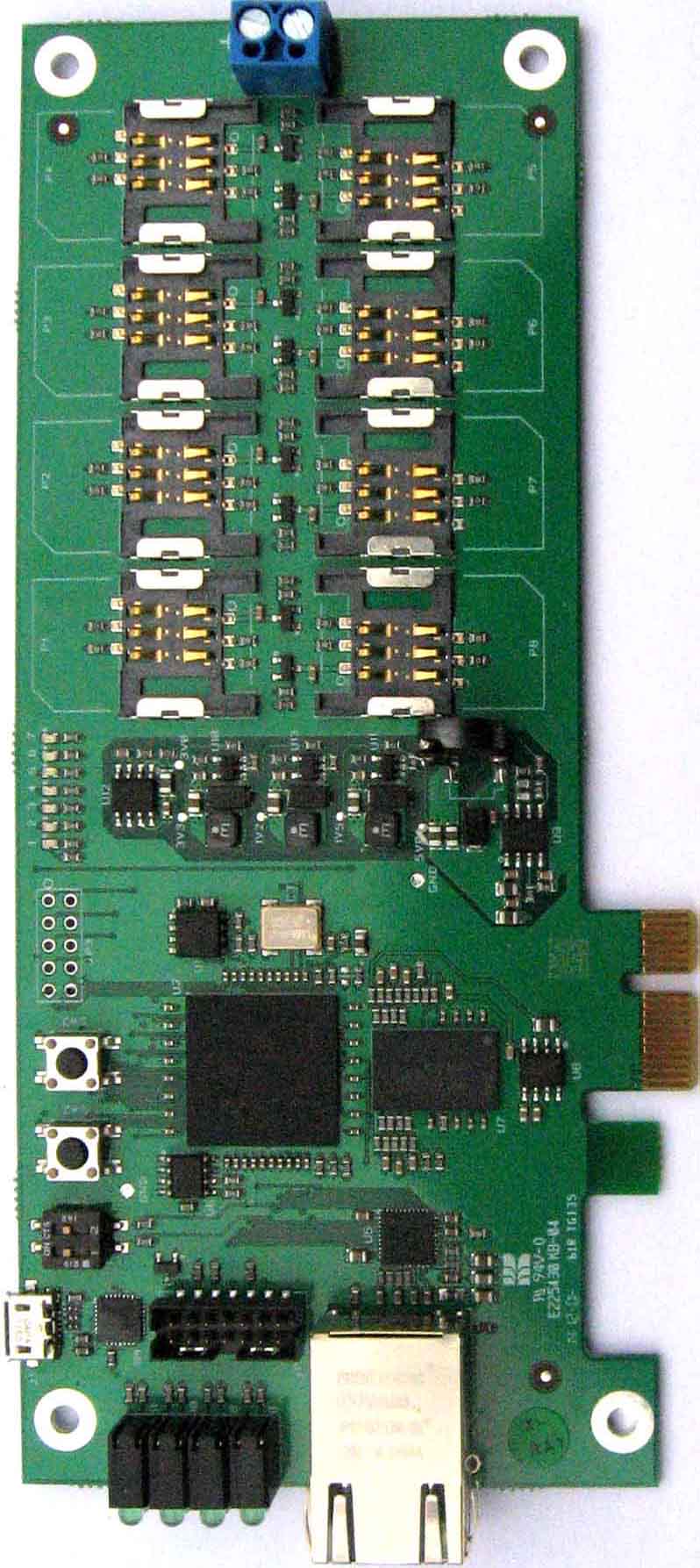 Current projects:
CondAlign: Development of electronics equipment for applying electric fields to align particles in polymers..
Indra Navia: Nilsen Elektronikk is developing communication equipmemt. HW and SW.
Some recent projects:
Crobocom: Nilsen Elektronikk is developing payment systems and Raspberry interfaces for vending machines.
Tordivel: Development of light and exposure trig units with Power over Ethernet.
Data Respons: Participation in a project with many FPGAs in a large network.
Algonumeric: Participation in a vision project using Raspberry.
Norsk Elektro Optikk: Nilsen Elektronikk is developing FPGA with Xilinx Zynq and Linux support.
Aker Subsea: Schematics for a power supply control unit.
Sensorlink: Development of a new generation ultrasonic instrument.
Conax: Development of an Ethernet interface for 8 Smartcards.
Tordivel: Development of a light and exposure trig unit (Stinger Interface).
Hittite Norway: Hittite designs and develops high performance ICs, modules, subsystems and instrumentation. Their A/D converters are developed in Norway. Nilsen Elektronikk has development FPGA logic for embedded SPI Flash update, with Java driver for the evaluation boards.
Sensorlink: Updating the FPGA inside the ultrasonic instrument.
Jetro: Developing an EPLD for controlling a Brushless DC Motor.
Indra (former Park Air Systems): GBAS, a Safety Critical GPS-based satellite landing system for airports. Development of CPU card and FPGA logic. The FPGA contains a self developed VGA graphics controller with block-fill and block-move functions.
Kongsberg Seatex: An instrument containing many FPGAs, Responsible for electronic HW, FW and SW.
Kongsberg Seatex: Development of card with CPU and radio modules for Differential GPS.
Kongsberg Seatex: Linux software for serial interfaces (common API with other platforms).
Vinghøg: A Real-time Video processing system with many FPGAs.
Kongsberg Seatex: Software for the Seapos, Differential GPS module with network interface, web server etc. Software for the DGPS Demodulator with network and user interface. Both based on Rabbit modules
Xepto: SW updating. Interfacing a new GSM module to the LOS cargo tracking device.
Kongsberg Seatex: Upgrading RTOS and software for the Seapath.
Otrum: Development of the digital part of a Modem with Ethernet (TCP/IP and UDP) interface for the Hotel TV system. OpenTCP is used.
Xepto: Burgler sensor for dynamite containers together with necessary test and calibration equipment.
Park Air Systems: A switch unit for Park Air Systems' fully-digital GAREX 220 Voice Communication Control System.
Tomra: Metal detector and USB node for Recycling Centre. The card contains a CCD camera. Tomra offers systems for recovering packaging for reuse and recycling.
Cargoscan: Production test equipment.
Tordivel / Cargoscan: Low cost PCI card Frame Grabber for Line camera. A FPGA implements PCI bridge, soft processor, 40 Mpix/sec camera interfaces and DSP functions. Dedicated logic provides real-time image enhancements.
Park Air Systems: Park Air Systems' fully-digital GAREX 220 Voice Communication Control System represents the state of the art within Air Traffic Control voice switching systems. Task: Development of two different Line Cards containing DSP, FPGA and Codecs. The equipment is safety critical.
Spagat: Plugged into the Scart connector, the "Crabat" Mobile Picture Viewer enables users of Bluetooth and MMS compatible Mobile Phones to instantly explore images and sound on any TV set. Contribution: Video processing HW and SW.
Otrum: Linux Device Driver for a dual Composite Video PCI card. (The card is a recent project.)
Otrum: VCR Controller with Ethernet Interface. A simple and inexpensive widget with UDP support.
Park Air Systems: NM8000, a Safety Critical GPS-based Satellite Landing System. Development of about 7 of the cards inside including SW drivers in Ada.
Otrum: PCI-card with TV-tuner used to read teletext from all TV-channels for the Hotel TV system.
Eltek Energy: Norwegian company developing, manufacturing and selling power supplies. Contribution: SW development. Applications and OS.
Otrum: Development of the digital part of a PCI Modem for the Hotel TV system. Intel i960VH is used.
Otrum: Development of a menu image distributing system for the hotel-TV system. Images are read from the host PC memory and routed by a digital network to graphics cards. See photos below.
Otrum: Development of a Digital video encoder/decoder using line rotation for scrambling. Scrambling information is carried in the video signal. A DES-like cryptography method using 64-bits keys is used.
Telecast: Contribution in the development of a digital audio mixer for broadcast. Task: Parallel processing and distributed systems.
Tandberg Television ASA: Real-time software development to control an array of video encoders.
Security Innovation: Development of a Reader/Writer for Magnetic Cards with TCP/IP and RS232 interface.